Who's the Greenest of Them All? Oregon!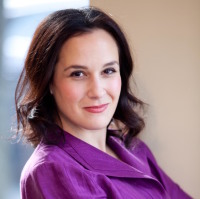 Wine and Spirits Professional + Educator
Elizabeth Miller, CSW, CSS, is a multi-faceted wine professional who is currently bringing fresh ideas to wine sales and education.  She has just relocated to Napa Valley to work directly with Burgess Cellars and focus on the production side of the wine industry.  Recently, she held the dual positions of retail manager and wine school associate director in New York.  Her work showcases a range of strengths, from small business development, wine instruction and curriculum creation, event production and management, social media promotion to operations management.  A full complement of professional certifications round out Elizabeth's contribution to the national wine and spirits community.

Friday, August 12, 2016
Elizabeth Miller